Auditing for RCL
Our auditing services study your plant operation and maintenance practices and provide pro-active step by step guidance, and a comprehensive lubrication maintenance plan called RCL that clearly defines the necessary lubrication improvements and system maintenance organization and responsibilities.
Similarly, audits allow us to provide you with information about your oil and grease systems, their current status and what state things are in. For example, we look into what oils are used, how they are acquired, how they are stored and how their condition is monitored.
Based on the audit and the resulting report we make an action plan that ensures lubricants are used correctly and personnel have sufficient knowledge to follow through the action plan. We present you with the guidelines necessary to ensure that processes work as they should.
Our auditing services can be applied to industrial plants, power stations, energy power plants, and other factories and industries.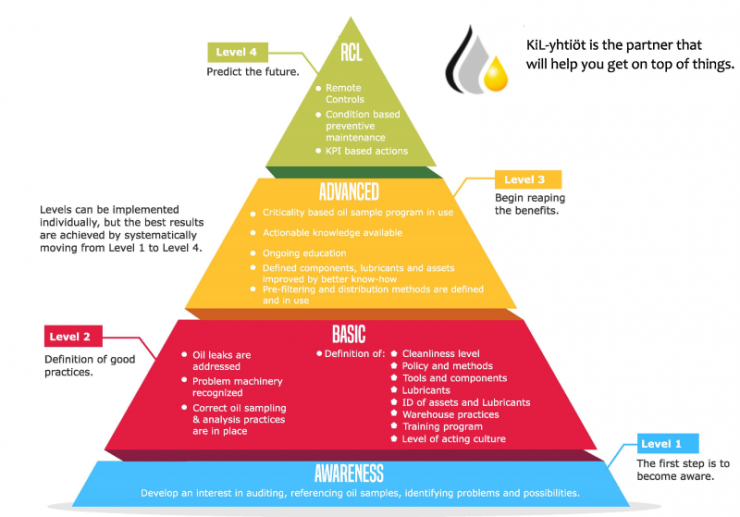 Systems within systems
In auditing a system and its maintenance program it is important to keep in mind that most systems are composed of smaller subsystems. This results in the need to analyse the maintenance program of each individual system and verifying that each of its parts are correctly maintained according to their needs. By setting out service instructions per sub-system it is possible to have a clear vision and division of responsibilities ensuring the correct function of the whole system.
Real savings
An audit is an investment that generates cash. When an audit is correctly executed, the result are a set of instructions and guidelines, which if properly applied, result in significant savings, an improvement in plant reliability and a reduction in the need for unplanned maintenance. Auditing will also help you make cost calculations and set targets for developing your maintenance programs.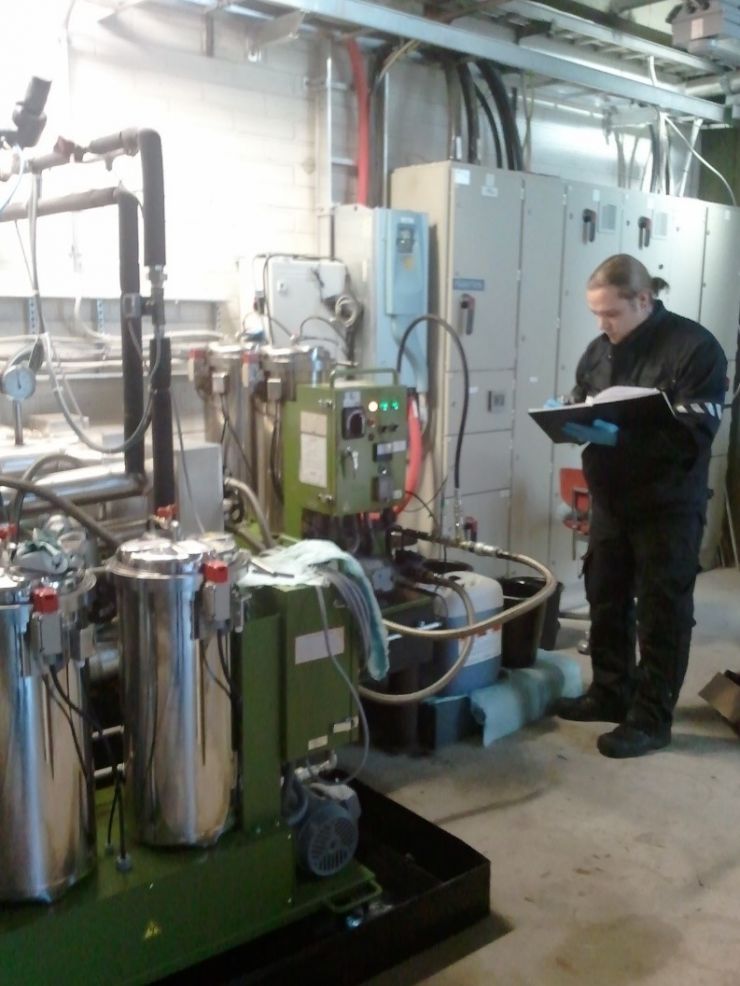 Cost analysis, optimisation and follow-up
A comprehensive oil preventive maintenance program is the best way to achieve long-term cost savings. Servicing and maintenance cost savings are created by doing the right things in the right way. Through the use of cost accounting, analysis and monitoring, we can help you increase your savings and develop a continuous improvement program in accordance with the principle of full-time activity. Overall, the idea is to develop an in-depth pre-maintenance program tailored to the needs of each customer that scales as well and makes your processes easier to handle.
Choosing the right oil
We can help our customers to choose their suppliers. What oil and/or lubricant is used in a system is always tied to the specifications of each system. We can help you choose the oil with the suitable viscosities, temperature tolrences and qualities needed for you application. In this way, savings can be obtained from optimizing fuel oil grades:
No storage costs
No procurement costs
No cost incurred by mixing of oil grades